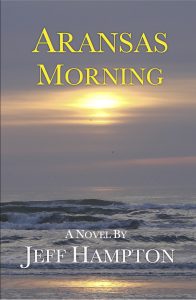 Aransas Morning, my new novel set in Port Aransas, Texas, is just days away from release. And that's not a moment too soon, because in light of the devastation caused by Hurricane Harvey in Port Aransas and beyond, we are taking pre-orders with 75% of the net proceeds going to recovery efforts in the region. We're off to a great start and we'd love to have you join us in this effort. Please go to this link for details:
At the same time, I've gathered dozens of essays on community in its many forms and hope to have those available in a book in a couple of months.
During the late summer I test marketed some essays on Facebook that I called Lessons from the Garden. They are random thoughts about the gardens of our lives. I hope to have them in a book form sometime soon.
Thanks for stopping by!
Jeff
Photo: Tree grove, Yosemite National Park, California